Katherine Fabrizio M.A., L.P.C.
Therapist Raleigh, N.C.
Help for 2 kinds of mother/daughter relationships:
1) My mother is truly impossible, – I need to save myself!
2) My relationship with my mother is difficult. I need help setting boundaries and dealing with the constant struggle. I love her, but she drives me crazy.
WHAT IS GOING ON HERE?
Like it or not the relationship with your mother, past or present, matters. It just does. Maybe your mother is no longer in your life and the pain of how you were treated as a child still follows you around in your heart.
She was wounded in some way, and now you carry the emotional hurt. You feel anxious, depressed or suffer from chronic self-doubt. Or your mother is in your life and you don't know how to deal with her, set healthy boundaries and still feel like a good person.
NOW, WHAT?
You aren't sure exactly what you owe her. You want to sort it through, come to terms with what happened, how it affected you and start to heal.
I can help
Recovery from the difficult relationship with your mother ( living or dead) is the first step in claiming your Feminine power for yourself. You can do this. I've lead many women just like you home to their power. I can show you how.
If it's time to talk, send me an email and we can take some time together to see if therapy might help.
—
You love your mother but sometimes she drives you crazy. Do you feel something is wrong but can't quite put your finger on it?
Does she say one thing and do another… give you mixed messages?
Do you feel like you have to choose between feeling good and being good?
Do you find yourself trying to please everyone and wondering when it will be your turn?
INTRODUCING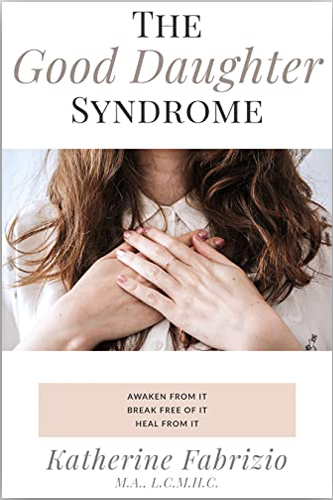 —
Do you suffer from the good daughter syndrome?
Are you in the "Good Daughter" role when it comes to your difficult mother? The Rebel or The Lucky One? Does your mom drive you crazy and you aren't sure why? Are you just being difficult or is it her?
Take the quiz and find out!